Buy Deans Pool Tips today & get a free Bikini Pool Music Video
.

There are alot more tips available for download! Everything from Using The Diamonds and Draw Versus Follow Through to drills and the Masse Shot...For more click on the Veoh link below. You can download them to your computer or cellphone...keep them handy for that important game...you never know when you may need them!
Lambleg 87 says, "After watching these videos, I played with my friends and won four in a row! Thanks man, this helped me a lot. I can sink more balls in than I use to."
Another satisfied player says,"Dean, your not going to believe it I pulled this off in a game, my friends looked at me in awe. It was great!"
More about Dean...
Dean Von has been playing pool since he could talk. His Dad would prop him up on an apple box at the tender age of 5 so he could hustle the locals. And you know what? Most of the time he won...
Although he is not a professional pool player, Dean has picked up quite a few tips over the years and is willing to share them with us. He's become so popular that we've decided to create a compilation DVD so that everyone can have a shot at becoming a better pool player. Be sure to order your DVD out the week of December 17th. You won't be disappointed!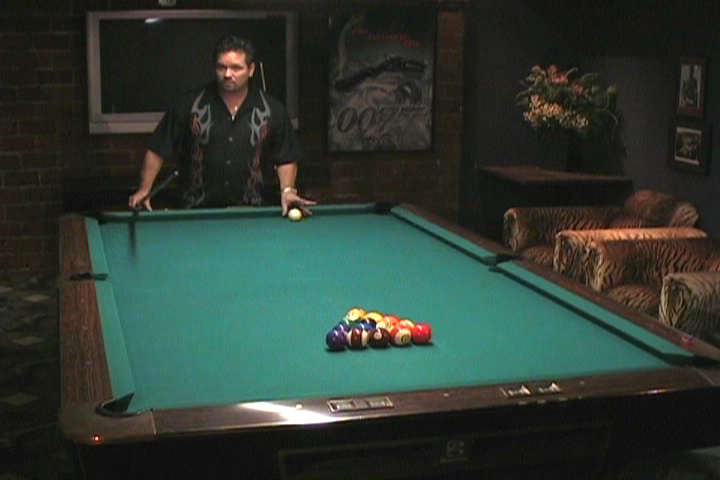 "Simple, concise and entertaining to watch. Thanks a lot for the tips. Btw, that trick shot at the beginning was sweet... YouTube Subscriber
"Wow man I watch all your videos just to see the difficult shots at the start. Very impressive sir!!! WOW!" Another YouTube Subscriber